Greenwich Park MEET UP 13th September 2020
We can announce our LONDON Bolognese Social Distance MEET UP for 2020 on the 13th of September. Obviously it's weather dependent, so if the forecast is bad, we will have to postpone. Socially distant walks will be doable, but eating together in a cafe may be a little more challenging, so we may eat outside near the cafe so people can either buy something, or bring their own food or drink, it's up to you. You may like to bring a chair or blanket and pop back to the car after the walk to collect extra items. We met in Greenwich Park in 2018 and it was a lovely venue, so it will be great to do it again!
We will meet at The Pavilion Cafe in Greenwich Park LONDON at 11.30 and take a walk in the park, followed by food/drink. Parking is £1.20 per hour inside the park. It can be busy but is a lovely park. There was plenty of parking available last time. Just a note to say please keep your dogs under control and if necessary on a lead if behaviours get a bit anti-social as it can happen if they get excited or overwhelmed, especially the males!
Club members attending the MEET UPS will be entitled to a FREE Bolognese Canvas Bag as a gift from the club (worth £10). Non-members will be able to purchase a bag for £12. We will also be running a raffle with FREE tickets for Members. Gifts, prizes and good company, what else could you ask for?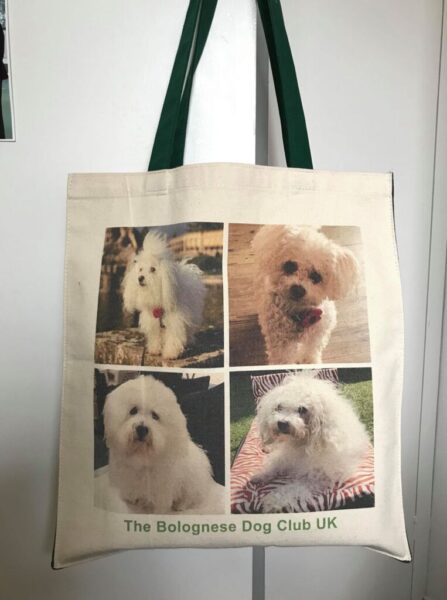 Canvas Bags have 4 lovely Bolognese pictures on each side.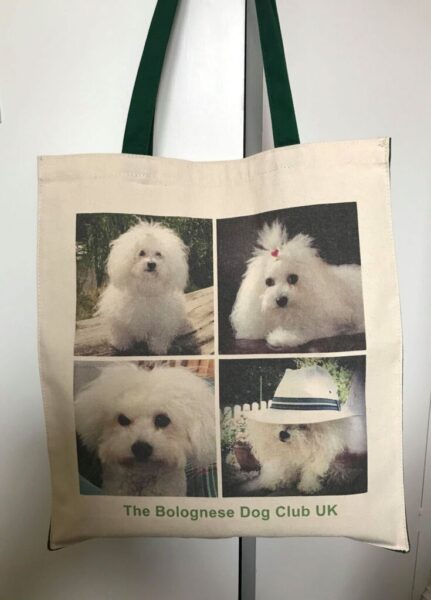 Thanks goes to to all contributors to the bags, lovely pictures and very a unique item!
We know this is a difficult time, but if you feel you would like to attend the Greenwich Park get together, please email us on info@bolognesedogclubuk.co.uk, or you can phone 01444 685346. We are also meeting in Somerset on the 20th of September and in The Midlands on the 11th of October. Please keep an eye on our FACEBOOK PAGE for updated news and views.
Here are some link to previous MEET UPS
Beautiful Setting for Latest MEET UP
Rain Held off for Somerset MEET UP 22nd September 2019
17 Bolognese for London MEET UP
22 Bolognese for Canal MEET UP
So, let's gather all the Bolognese from London and surrounding areas together and make a day of it!
LOCATION
The Pavilion Cafe
Charlton Way
London
SE10 8QY
View from Royal Observatory across park to Naval College & Canary Wharf beyond
The cafe is at the top of the hill by the Royal Observatory. Built in 1906 this octagonal building is topped by a dove-cot with a weather vane showing Nelson looking through his telescope. In fine weather make the most of the large garden at the front and rear. Dogs are welcome on the paved area on a lead.
Please let us know if you would like to attend this Bolognese MEET UP. All Bolognese are welcome, whether you are a club member or not. Please email us on info@bolognesedogclubuk.co.uk if you plan to join us. If the weather forecast is set to be bad, we will postpone the walk to another day.
CLICK HERE to see report on the 2018 MEET UP in Greenwich Park