POSTPONED South West MEET UP 20th September Lovely Tea Rooms
**sorry we have had to postpone this event due to new Corona Virus restrictions**
The club are pleased to announce its fifth Bolognese Social MEET UP at Wharf Side Tea Rooms on Sunday the 20th of September 2020, this year socially distant. We had a great time on previous years and the owners were very friendly and keen to see us again. Obviously it's weather dependent, so if the forecast is bad, we will have to postpone. Socially distant walks will be doable, but eating together in a cafe may be a little more challenging, so we may eat outside or on smaller tables. EVERYBODY is welcome.
We will meet in the cafe at 12.30 for lunch and then take the dogs for a walk in the surrounding area (weather permitting). The menu is very varied from homemade soup and a roll, jacket potatoes, to a full meal including vegetarian options. The cafe is set in the rocks with lovely decor and lighting. All Bolognese enthusiasts will be welcomed, kindly express your interest in the comments box below, call 01444 685346 or email info@bolognesedogclubuk.co.uk.
Club members attending the MEET UPS will be entitled to a FREE Bolognese Canvas Bag as a gift from the club (worth £10). Non-members will be able to purchase a bag for £12. We will also be running a raffle with FREE tickets for Members. Gifts, prizes and good company, what else could you ask for?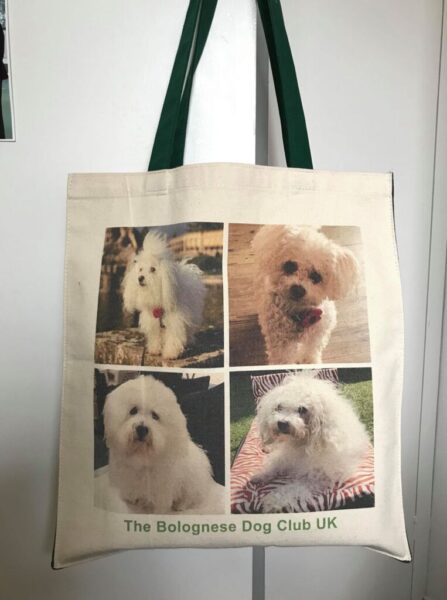 Canvas Bags have 4 lovely Bolognese pictures on each side.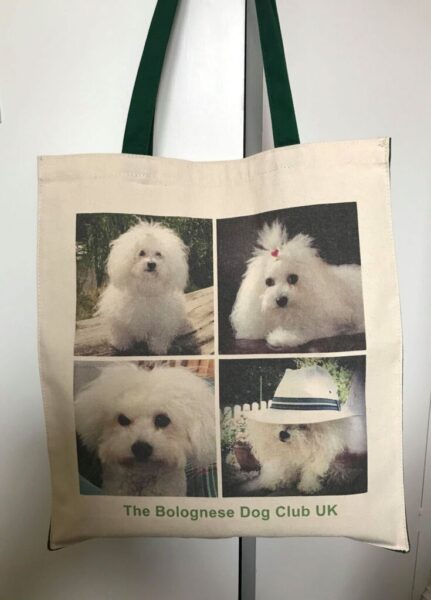 Thanks goes to to all contributors to the bags, lovely pictures and very a unique item!
Wharf Side Tea Rooms
Uphill
Weston-super Mare
Somerset
BS23 4XR
The tea rooms are easily accessible from Junction 21 or junction 22 of the M5. Approximately 10 – 15 minutes from either junction. Here are some pictures of the area.
We know this is a difficult time, but if you feel you would like to attend the Wharf Side Tea Rooms get together, please email us on info@bolognesedogclubuk.co.uk, or you can phone 01444 685346. We are also meeting in London on the 13th of September and in The Midlands on the 11th of October. Please keep an eye on our FACEBOOK PAGE for updated news and views.
Here are some link to previous MEET UPS
Beautiful Setting for Latest MEET UP
Rain Held off for Somerset MEET UP 22nd September 2019
17 Bolognese for London MEET UP