Bone & Bow CLIPS 6 Clips for £5 UPDATE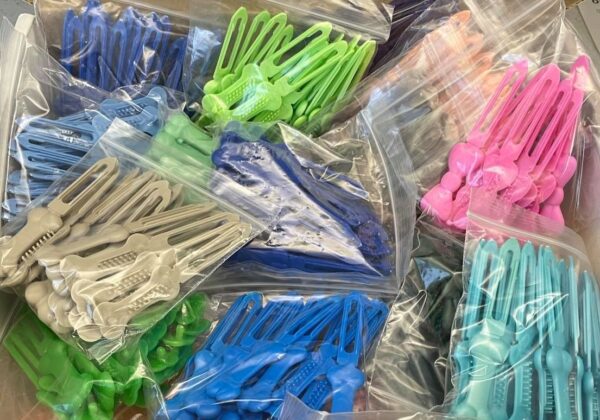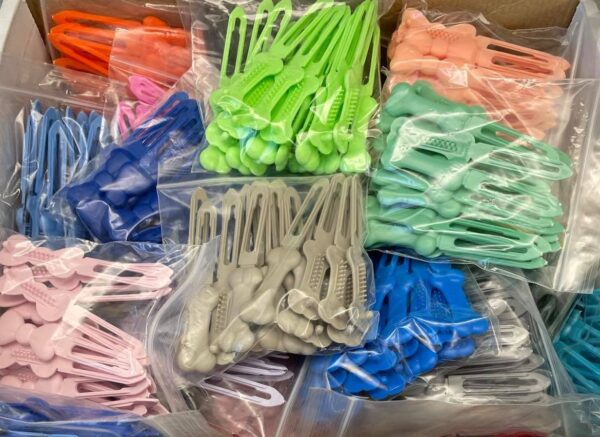 UPDATE – we have about 100 clips left now only 20 are bow shaped the rest are bone shaped and colour choices are limited
PERFECT FOR OUR BREED
Lovely Bow/Bone Clips are for sale through the club. Available in an array of lovely colours, we are sell a mix of colours 6 clips for £5, plus £1.50 P&P. The clips have inbuilt grippers to keep them in, some are 'bow shaped' and some are 'bone shaped'. Please tell your friends with Cotons, Havanese, Shih Tzu and other coated breed as anybody can order from us. Let us know if you you have a boy or a girl dog and we will do our best to choose suitable colours.
MEMBERS
6 mixed Colours Bone/Bow £5 plus £1.50 P&P
NON MEMBERS
6 mixed Colours Bone/Bow £5.50 plus £1.50 P&P
These clips are great for our breed, but they are hard to buy in the UK. It works like this…
PAYMENT – you can place your order by email to info@bolognesedogclubuk.co.uk and possibly 'pay & collect' at a show, or you can pay on the website using the DONATE button on the home page and we will post them to you straight away.
You send a cheque or pay via the bank, you can find our postal address and account details in the MEMBER PAYMENT area.
Please supply your address if you are a non-member
For overseas postage, please ask. To order from overseas you must be able to use PayPal
email us on info@bolognesedogclubuk.co.uk
phone us on 07770 798809