NEW MEMBER STORY – John Twaites
This is Bella our new family dog. We have always had pets but lost our two cats a few years ago. Our young daughter is mad keen on animals but when we found she was allergic to cats, a cuddly friendly little dog was exactly what we were looking for. We took about 2 years to find our perfect dog and must thank Carol and Den from Donocielo Bolognese from whom we purchased Bella. Carol and Den have been so kind and supportive.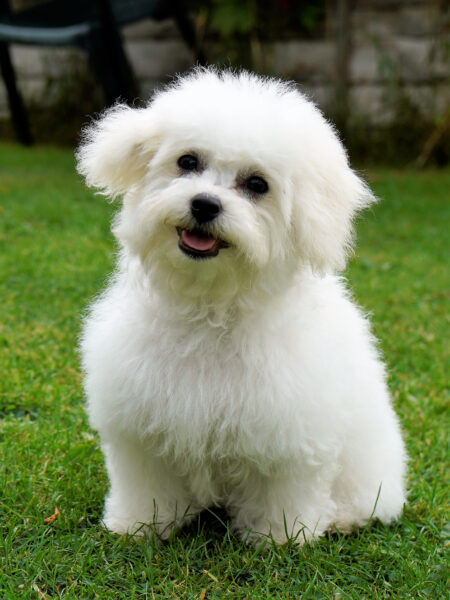 Bella is 18 weeks old and a real little character, she loves to meet everyone and play with dogs of all sizes. We met up with a Newfoundland the other day. The size difference was astonishing, but plucky little Bella was completely unfazed. Our daughter walks her to and from school every day across the Common and all her friends make an enormous fuss of Bella, who is now known by all the kids and parents. Going for a walk always seems to take much longer than we expect. As I'm sure you have all found, everyone we meet wants to chat and say hello to Bella. Be it dog owners or just walkers. Bella has also helped quite a few kids overcome their fears of dogs. There is just something about her endearing happy face and cuddly fluffy appearance that puts everyone at ease.
We, I say we, but it's really our young daughter has taken part and won a couple of local fun dog shows already. Will we show her at 'proper shows' probably not, but you never know.
Bella might be a small dog, but she has a big heart; a wonderful friendly warm personality and we just love her to bits.
John Twaites
Redhill, Surrey