Family Celebrate Petal's 4th Birthday
Happy 4th birthday to Petal Costello. Her owner Cindy says, "you are a little Angel sent from heaven, the sweetest most beautiful girl in the world".
Petal will celebrate her birthday with her sister Teddy, both Bolognese are Moorhay babies. Looks like a party today and a yummy cake!
4-years old today!
Petal's cake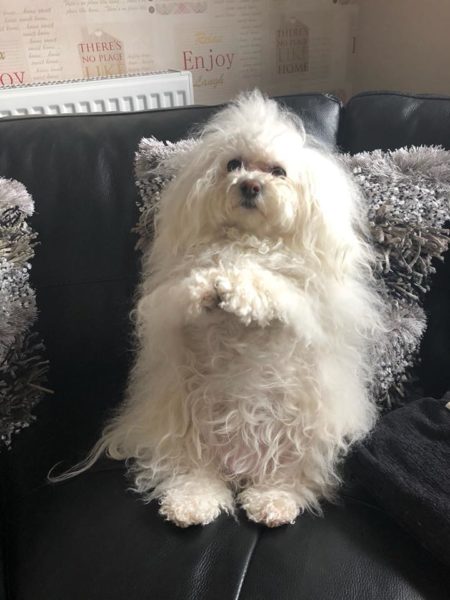 Petal on her 4th birthday