NEW MEMBERS – Jenny & Alice Hogg
Jenny joined The Bolognese Dog Club in February 2021, she has 2 Bolognese Bilbo & Luna.
Jenny told us, "Bilbo was born September 2019, he has grown bigger than standard and is a very handsome boy.
We soon realised we loved the breed and collected Tiny Luna in June 2020 in a dash across the country in a break in lockdown.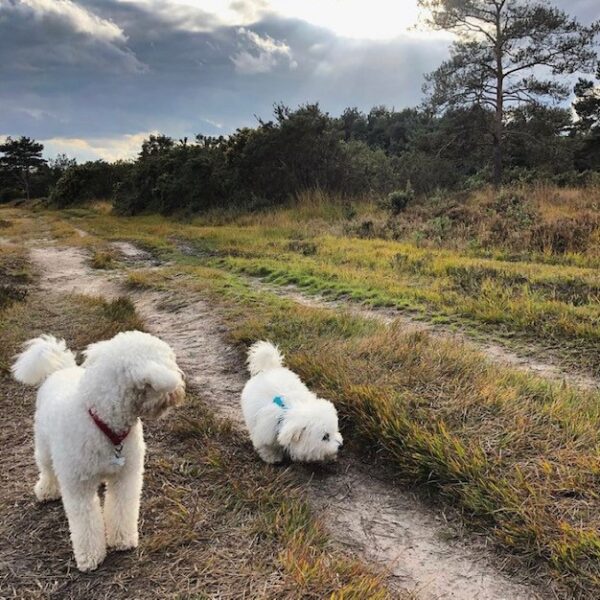 Luna is small so we now have a little & large comedy double act!"