Lovely Social Day at Sutton Coldfield SHOW
On Saturday 23rd February Bolognese had a lovely get together in the sun at Sutton Coldfield & Dist OPEN SHOW where Shirley Hewitson was judging. Show dogs and non show dogs mingled at the show making for a nice little bundle of Bolognese and owners.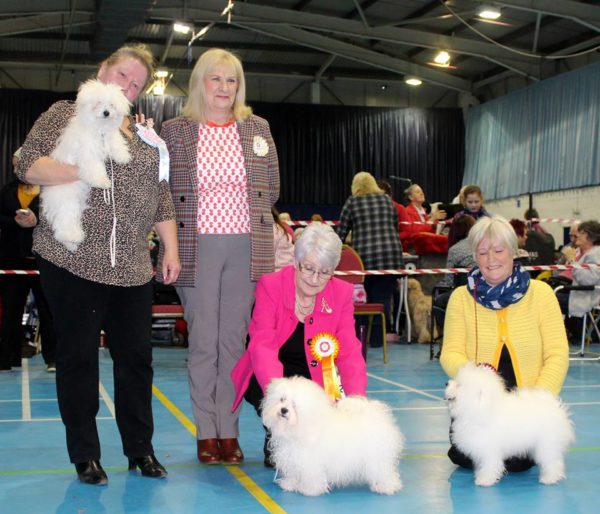 picture from Derek Hewitson
From an entry of 8, BOB & BB was Chris Thatchers Italian import Gonni Torre Delle Passere with Devonia, BD was Enjanicka Midnight Blue and BP Belstown Beloved Amee owned and showed by Diane Whateley. It was little Amy's first show at just 6-months. Amy and her litter brother Harry had a nice play after the judging. Visitors included Cindy Costello and Denise Turner along with their dogs and families.