BOLOGNESE News Roundup 29/6/17
It is sad to report this week that Dog World newspaper has gone into administration and closed down. This is a paper that dog show people used to find out when shows were on and where to get schedules and also to read Breed Notes, general news and show critiques.
Dog World have put a message on its website saying, "OUR DOGS was launched in 1895 and DOG WORLD followed in its own right in the 1930's. For some time it has become clear that there is only space in the market for one canine weekly to survive and therefore be around to continue to best serve the needs of dog people primarily in the UK, for the foreseeable future. It is therefore with regret that DOG WORLD recently went into administration and has now ceased trading." The end of an Era.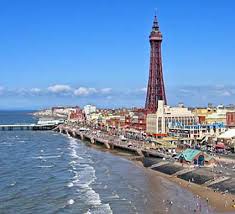 Blackpool CH Show saw Best of Breed, Best Opposite Sex & Best Puppy from the same partnership owners, the judge was RICHARD HAYNES. IR CH LITTLE WHITE WONDER OTHELLO MATTEO went Best Of Breed, CLARCHIEN HAPPY Best Bitch and LAFFORD HERO Best Puppy. All principle winners are owned in partnership with our club member Virginia Dowty. You can see the full results at the Fossedata website. Well done to all our club members that showed their dogs at Blackpool. Windsor Championship show is tomorrow, hope a good day is had by all and the weather stays dry!
IR CH LITTLE WHITE WONDER OTHELLO MATTEO has been awarded a Show Certificate of Merit from The Kennel Club this week. This is a certificate that an owner applies for and it is awarded on a point system. Here are full details of how this certificate is gained, Kennel Club Show Certificate of Merit (ShCM). The title 'ShCM' may be used after the name of the dog on show entries and in catalogues. Well done Virginia Dowty and your team for campaigning Otti at such a high level and giving our breed such wonderful exposure.
Above: Prof Bedford Peter, BVetMed, PhD, DVOphthal, DipECVO, FHEA, FRCVS
If anybody lives near to Hertfordshire,  owners of Kennel Club registered dogs will be able to get their pet's eyes examined by a top veterinary ophthalmologist at the Game Fair 2017 at Hatfield House, Hatfield, Hertfordshire, from 28-30 July. The canine eye tests are being offered as part of the British Veterinary Association/Kennel Club/International Sheepdog Society (BVA/KC/ISDS) Eye Test Scheme, and will take place at the Kennel Club stand on all three days of the show. The tests will work on an appointment basis so dog owners are encouraged to book a place now to avoid disappointment. The testing will be carried out by top veterinary ophthalmologist, Professor Peter Bedford.  Dogs being tested must have a readable microchip and the owner must present their pet's original Kennel Club registration certificate at the time of testing.
Following on from last weeks and the discussion on DNA testing for prcd-PRA in Bolognese. Firstly, if you contact a lady called June at Animal DNA Diagnosis (ADD), she will give you a promotional code which will give you 25% discount from the $130 Optigen fee. ADD are the UK agents for Optigen. You must fill in the form online and use the code to save the money. ADD charge £5 for a swab kit and £10 admin fee to extract the DNA and sent it to Optigen in the US. Alternatively, you can have the test done by the dutch laboratory VHL for a fee of just 49EUROS and VHL do not charge for the swab kit. Anyway, quite a few breeders have now tested their dogs and so far all results, as far as I know, have come back free, so that is all good.
Do contact us with any news on OPEN SHOWS, or on anything your Bolognese have been doing, we would love to include you in this feature. Enjoy the summer with your dogs and stay safe.
All the best
Melanie Thomas
CHAIRMAN