POSTPONED Stratford Canal MEET UP 11th October 2020
*sorry we have had to postpone this event due to the corona virus restrictions*
We have planned another return MEET UP at The Fleur De Lys near Henley-in-Arden on Sunday the 11th Of October, this time keeping socially distant. We had such a lovely time when we met there last year and look forward to going there again. We will meet at The Fleur De Lys picturesque pub on the banks of the Stratford Canal in Lowsonford. There is really easy access to this venue from the M40. The pub is very doggy friendly, but naturally does have some COVID restrictions. We will only be outside, the beer garden will have a queueing system in place for service from the external hatch window. They do not take reservations for external tables, but as we are there early we should be able to grab a few together. Outside, food service will be in the form of disposable takeaway containers and condiments.
We plan to meet at 11AM, take a walk by the canal (if it is not too muddy). There is also a field nearby that the dogs can run on. Around midday we can have lunch or a snack at the pub. Socially distant walks will be doable, but eating together in a pub may be a little more challenging, so we plan to eat outside. EVERYBODY is welcome.
Club members attending the MEET UPS will be entitled to a FREE Bolognese Canvas Bag as a gift from the club (worth £10). Non-members will be able to purchase a bag for £12. We will also be running a raffle with FREE tickets for Members. Gifts, prizes and good company, what else could you ask for?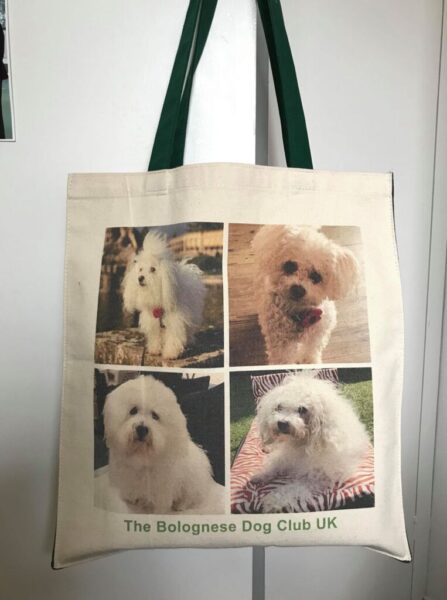 Canvas Bags have 4 lovely Bolognese pictures on each side.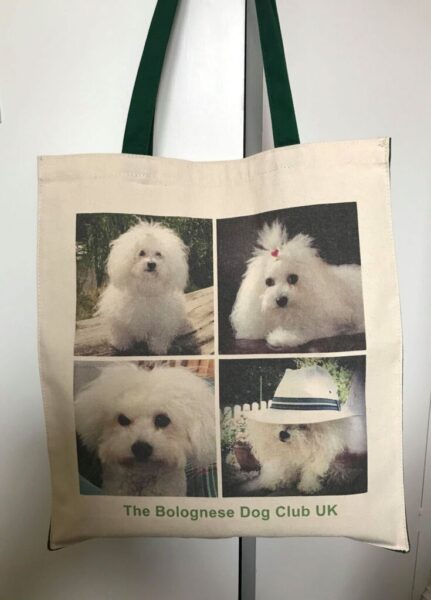 Thanks goes to to all contributors to the bags, lovely pictures and very a unique item!
VENUE ADDRESS
Fleur De Lys
Lapworth St
Lowsonford
Henley-in-Arden
Warwickshire
B95 5HJ
Nestled in the picturesque village of Lowonsford, on the banks of the Stratford Canal, between winding country roads that used to be part of the Forest of Arden, The Fleur De Lys is the very best kind of country pub little more than a stone's throw away from Packwood House and Baddesley Clinton. The pub is a 10-minute car journey from the historic market town of Henley-In-Arden, 20 minutes from Solihull, and about half an hour from Warwick, Leamington and Stratford Upon Avon.
We know this is a difficult time, but if you feel you would like to attend the Fleur De Lys get together, please email us on info@bolognesedogclubuk.co.uk, or you can phone 01444 685346. We are also meeting in London on the 13th of September and in Somerset on the 20th of September. Please keep an eye on our FACEBOOK PAGE for updated news and views.
Here are some links to previous MEET UPS
Beautiful Setting for Latest MEET UP
Rain Held off for Somerset MEET UP 22nd September 2019
17 Bolognese for London MEET UP
22 Bolognese for Canal MEET UP
Our contact phone number on the day will be 07770 798809 (Melanie). If the weather forecast is really bad, as is the norm, we may have to cancel. Hope to see as many Bolognese as possible for a great fun 'doggy' day out!