Order Your 2022 Club Calendars
We are so happy to be able to bring you our 2022 Bolognese Dog Club UK Calendar. Thanks goes to the members who have provided the images. The calendars make great Christmas presents for your friends! All images are available to view on our Facebook Page. Get your orders in quickly as we only have a limited number available.
CLUB MEMBERS
1 Calendar £5 & P&P £1.50
2 Calendars £9 & P&P £2
3 Calendars £13 & P&P £2
NON CLUB MEMBERS
1 Calendar £5.50 & P&P £1.50
2 Calendars £10 & P&P £2
3 Calendars £14 & P&P £2
for more than 3 calendars, please ask for a P&P price
Please place your order by email to info@bolognesedogclubuk.co.uk, you can pay by PayPal using the DONATE button on the homepage www.bolognesedogclubuk.co.uk (on the right side a little way down). If you do not use PayPal, don't worry we will speak to you about another ways to pay.
If you order other items (Hair Clips, Poo Bag Dispensers, Glasses Cases, Canvas Bags and Tea Towels), we will combine P&P costs.
Click the links below to read about our other club merchandise.
Lovely Bolognese Poo Bag Dispensers Now Available

Gorgeous Bolognese Canvas Bags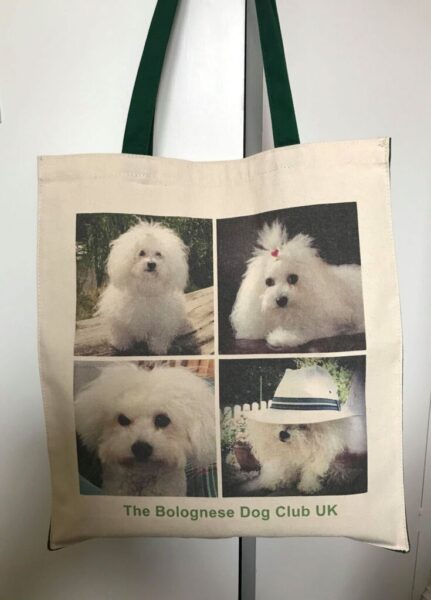 Bow/Bone Clips